Right-Angle Drive Worm Gear Motors - Reversible
Suits applications where high torque is required such as truck, dolly, winch, etc.
Due to the worm gear pitch, the shaft cannot be rotated by force from the load once power is removed from the motor. This provides very effective braking and is tremendously advantageous where creeping of the load is undesirable.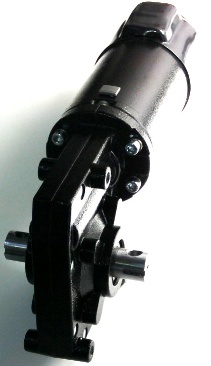 Motor Parameters
Loaded RPM
Maximum Torque
Price AUD
Selection
Data Sheet
12 Volt DC
350 Watts
2-90 Amps
20 @ 62 N.m
(No-Load RPM=60)
62 N.m
637.32 Kgf.cm
This motor is discontinued
Contact us for alternatives
73ZYJ08-12LR